At Golden Gate Hand Therapy, we have a "hands on" approach to each patient. Our specialties involve treatment of the shoulder, elbow, wrist, and hand. Golden Gate Hand Therapy is dedicated to treating patients in an individualized, comprehensive, and caring manner. We strive to help patients regain mobility and function and decrease pain.
A CHT is a OT/PT with a minimum of three years of clinical experience, including 4000 hours or more in direct practice in Hand Therapy. At GGHT, we provide specialized care to the upper extremity, including custom orthosis, individualized treatment plans with a hands on approach.
GGHT provides specialized high quality professional rehabilitation to all patients with acute or chronic upper extremity disorders. All visits are one on one providing you with the care and attention you deserve.
Tendon Injuries
Repetitive Stress Injury
Fractures
Tendonitis
Arthritits
Burns
Joint Replacements
Complex Regional Pain Syndrome
Fibromyaligia
Sports Injuries
Work Injuries
Congenital Problems
Ligament Injuries
Sprains/Strains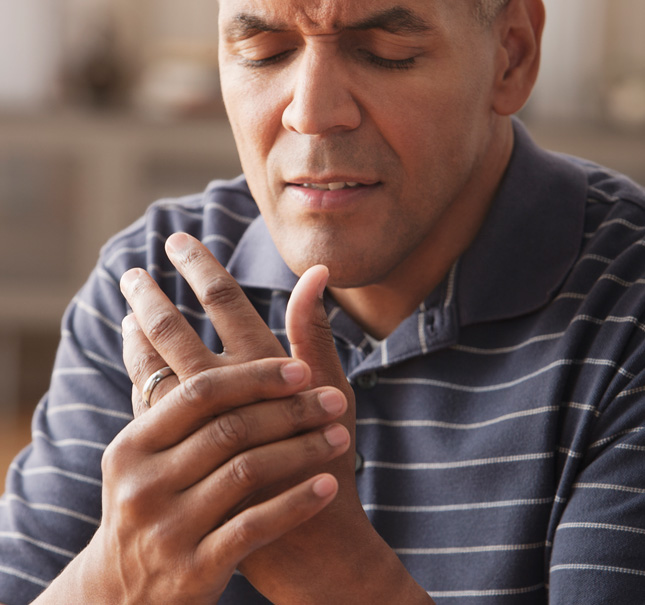 GGHT specializes in physical rehabilitation of the finger tips to the shoulder. We emphasize specific treatment to get your function back and help you return to all of the activities you love to do.
Myofascial Release
Wound Care
Desensitization
Scar Management
Edema Control
Custom Splint Fabrication
Ergonomic Site Evaluations
Casting to Mobilize Stiffness
Pain Control
Work Conditioning
Functional Retraining
Home Programs
Symptom Management
Active Release Technique